Who are we?
The Fundació Privada Centre d'Initiatives Solidàries (CIS) Angel Olaran aims to collaborate and provide humanitarian aid, social and educational assistance in Wukro, (a town in the region of Tigray, northern Ethiopia) in collaboration with the Basque Missionary Angel Olaran, who manages St. Mary's Institution. Our organization currently gives full support to ensure that all humanitarian aid goes ahead, and works to improve the quality and dignity of people from the area.
CIS Ángel Olaran was founded by a group of people from different fields, which in 2005, joined together to raise funds for 2,400 orphans living in Wukro and to reduce other conditions affecting 5 million orphans in a country with 90 million inhabitants.
We are proud to work in one of the worst-hit areas of Africa, affected by continued drought, a high prevalence of extreme poverty and where it proliferate diseases such as AIDS or tuberculosis.
Who is Angel Olaran?
Angel Olaran is a White Father who spent twenty years as a missionary in Tanzania, and later on, in 1991 was destined to the city of Wukro in Tigray, northern Ethiopia where he found just the misery that war leaves behind.  He decided to open a secondary school center where he is the main head, St. Mary's Institution, which depends on the Adigrat Diocesan Catholic Secretariat (ADCS), which in turn, relies on Ethiopian Catholic Church.
His work at the college has gone far beyond being a "simple" school. At the center is being taught, among a variety of subjects, agricultural studies, which over the time has become a benchmark in this Ethiopian region. This programme assure food security on the area of Tigray and teaches new cultivation techniques, irrigation, using new agricultural products and trains farmers in agricultural production techniques of Tigray area.
Thanks to Angel Olaran great social and organizational work, Wukro has been transformed (35,000 residents) from a bunch of refugees from civil wars in the area (not even showing on a map) in a city with a multitude of associations (farmers, women, war veterans, disabled, teachers, AIDS sufferers, and many more, etc.).; of social support with the structures to mitigate the most serious problems as finding welcoming families to thousands of orphans, caring for children with severe malnutrition and providing aid for the poorest, a restaurant for the  hospital and a place restaurant for the destitute elderly to have a free mealamong many others projects etc… One of the main transformations has been at the high school which now is one of the most important Agricultural College's in north Ethiopia.In addition to its 500 students, it also provides support to nearly three thousand farmers in the region with workshops and dossiers with information that help the farmers in improving their farm work as training on agricultural fields, fruit trees, take care of livestock and also marketing to sell their products). The School has been pioneer on the use of the summer rains (only two months) with pipes, repairing the dam of a reservoir, installing water pump pedals to get water from wells, drip irrigation methods, plus an original project to filter water from the mountain so that "reappears" in the wells of the valley. In all these activities, Angel Olaran-with the help of many Spanish and European NGOs-not only acts as a promoter and organizer, but as a father and grandfather who loves and cares for his people, whom they love him and lovingly nicknamed him 'Abba Melaku' (Father Ángel). Ángel Olaran proclaims, "The streets are my church and the houses of the people are my altars".
Their main concern of Ángel Olaran is the education of the Young people. They are a loving and rigorous new generation, responsible both in their personal and family lives and at their careers. "A good education is the best we can offer them," Angel says. And the truth is that it has already begun to bear fruit among which were his first students who now fully support him on their projects.
Our book, What can we do? Describe the work of missionary Ángel Olaran in Wukro, north Ethiopia, in a simple and enjoyable way.
Ángel Olaran
Who was Angel Pujol?
Àngel Pujol Gorné was born in Mollerussa (Lleida) in 1947. He was an executive from Pujol Group. After his retirement, Àngel Pujol decided to devote body and soul to improve the life expectancy of the disadvantaged becoming the president of the NGO Fundació Privada Centre d'Iniciatives Solidàries Ángel Olaran. Unfortunately died on the 14th of January, now his brother Josep Maria Pujol picks up the baton, as well as his son Miquel Pujol Oliva who has joined to the Foundation Board.
In late 2005, Àngel Pujol, invited by Dr. Ferreruela, visited the hospital in Makelle, Tigray region (Ethiopia) where this doctor performs voluntarily ocular operations to children and other citizens. Mr. Pujol was impressed by the work being carried out by his surgeon friend, and was interested in all the gaps still to be filled of the  suffering and unfortunately citizens in that area.During their stay they travelled to the city of Wukro, where he had his first contact with the Basque missionary Ángel Olaran. They had a "strong feeling" and they became friends, getting stronger within the years. At that moment, a Collective of Support to Ángel Olaran was created, channeling aid from Spain to Ethiopia and raising up the voice of the activities carried out by Ángel Olaran in the region of Tigray, mainly in the town of Wukro.
Later, in 2009, due to the hard work and dedication to promote the "Wukro Social Development" program Fundació Privada Centre d'Initiatives Solidàries Ángel Olaran was created, of which he is the current president.
Àngel Pujol, unfortunately died on the 14th of January 2015.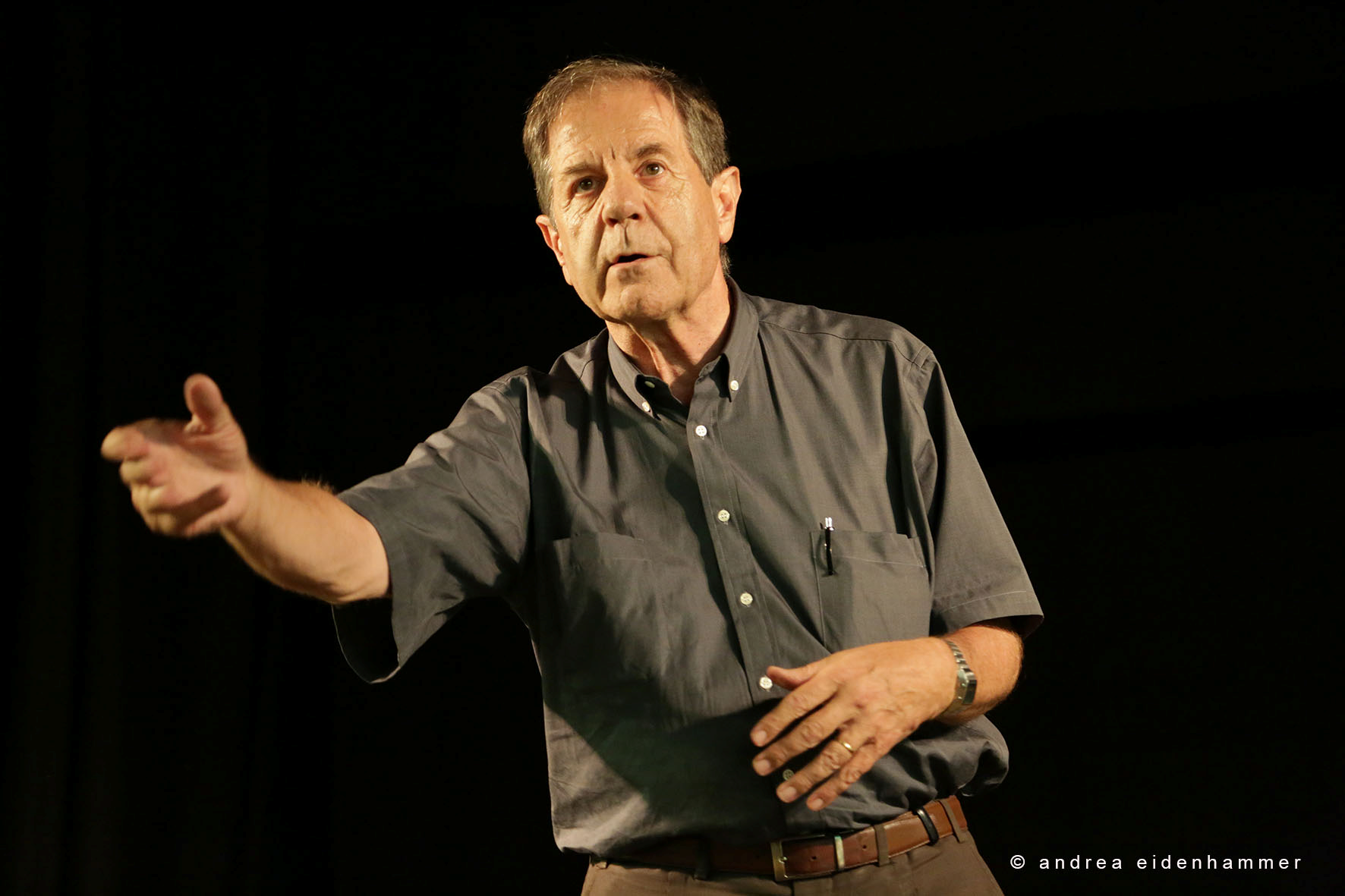 Ángel Pujol
Who is Josep Mª Pujol Gorné?
Josep Mª Pujol Gorné is the current president of the "Fundació Privada del Centre d'Iniciatives Solidàries Ángel Olaran" after being unanimously elected by the foundation's board in the extraordinary meeting held on January 27, 2015. In which was recognized the work done and it was expressed gratitude and esteem for the kindness and good work of the president Angel Pujol i Gorne. The members of the foundation board had the opportunity to live and share from the first day, due to the illusion which he always instilled, the motivation, the work and successes of the great projects, as well as the joy for having achieved the smallest ones.
Who was founder, chairman and soul of CIS Ángel Olaran, unfortunately died on the 14th of January, now his brother picks up the baton, as well as his son Miquel Pujol Oliva who has joined to the Foundation Board, which was born in May 2009 in support of the missionary Angel Olaran. They want to follow the legacy of their brother and father which began almost 10 years ago when, thanks to MD. Ferreruela, he met the missionary Ángel Olaran and between them arose a heartfelt friendship that led to set up the 'Collective in Support of Angel Olaran'. As always said Angel Pujol about Ángel Olaran: "An hour to meet him, one day to admire him, and a lifetime to follow him"
The new chairman of CIS goes ahead with the supportive cooperation started by his brother. To achieve the goals, he will be backed by the Foundation Board, team members and volunteers.
Mr. Josep Maria Pujol Gorne, who was born in Mollerussa on 15 December 1941, is the current CEO of the Prefabricados Pujol company, a family company to which he joined in the late 60s when was managed by his father and had 15 employees and a sole work center. Shortly after, he and his brother Angel started the company expansion.
The CIS president also has wide experience in cooperation world as since from 1995 to December 2007 was the president of the NGO Fundació Lleida Solidaria belonging to the Building Engineers' professional association.
In June 1999 the Catalan Government appointed him president of the Social Council of the University of Lleida, which is the involvement body of society in the public university.
With regards to his business and social career, his work has been recognized by institutions and organizations involved in the business world which have given him several awards such as the "Catalunya Construcció"; the Ildefons Cerdà medal and the "Cámara de Comerç i Industria de Lleida" prize, all of them for his career. In reference to his work in connection with society, he has been awarded the Gold Medal by the University of Lleida (September 2008), the Sant Jordi Cross by the Generalitat de Catalunya (April 2009) and the Gold Medal of the city of Lleida (May 2009).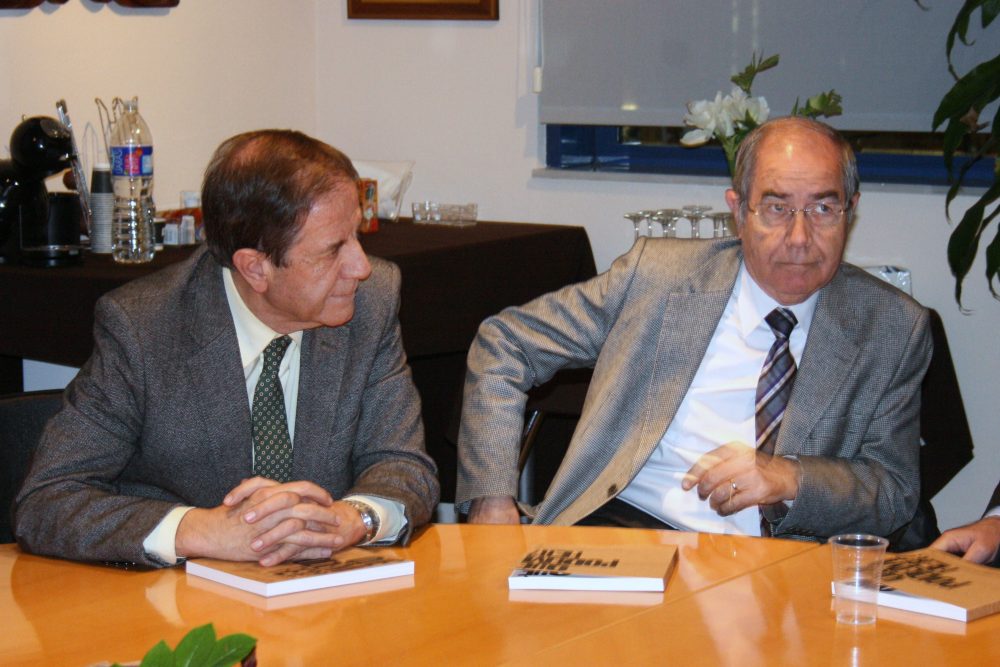 Projects?
From CIS Angel Olaran many projects have been carried out in this impoverished area called 'Horn of Africa'. One of the most important projects of development and cooperation was funded in 2009 by the Spanish Agency for International Cooperation (AECID), consisting of the construction of a dam for irrigation water for assure food security of the population of the area since it allowed watering 100 Ha and benefits about 300 families in Wukro. It ended in 2012 with the collaboration of the 'Fundació Lleida Solidària (FLS)'.
The CIS Ángel Olaran shares and gives economic support to  the projects developed with its official partner in the region, St. Mary's Institution and some associations belonging to the Adigrat Diocesan Catholic Church, all working in the implementation of projects of international development and cooperation.
Our Foundation has also worked with projects of the Daughters of Charity of St. Vincent de Paul Louise de Marillac, the Daughters of Charity, St. Louise Eye Clinic with Sister Margaret,with Sister Meaza, Daugther of the Sisters of Charity inMakelle,with Sisters Brikti and Tesfay, both Daughters of Charity of Alitena, and also with Tewele Berhane, director of Wukro Social Development Program, at St. Mary's School.
During all these years we have developed many projects, but we would like to emphasize the following:
-Provision of a contained system and piped water, to improve food security for the people of Wukro. This programme was supported and funded by the AECID (Agencia Española de Cooperación Internacional y Desarollo).
-Integration of social excluded people, with HIV virus into the society of Wukro.
-Integrating Young people with high risk of social exclusion through social programmes and vocational studies.
-Improved the quality of life for groups of hundreds of children in Wukro, Ethiopia.
-Family-reunification of kids with parents in Wukro, Ethiopia.
-Wukro-Vocational Education Center in Ethiopia.
-Access to food, housing, and preventive health education in Wukro, Ethiopia.
-Financing AID projects in Wukro, Ethiopia.
-Sport Wukro Project (Ethiopia), to prevent young people to be excluded and to help them achieve a physical and emotional growth.
-Construction of a water-well in the city of Mekele, Ethiopia.
-Construction of a water-well in the city of Adigrat, Ethiopia.
Also noteworthy, that from our headquarters, CIS Ángel Olaran we have shipped few containers with a different material as sewing Machines, cars, stone crushing Machines, a tractor with a tanks for transport potable water and also sending medical supplies. At least every two years we try to ship a container to Wukro.
In addition, we published the following book:
The first book: "Angels of Wukro" tell us about the struggle against poverty in Wukro, a corner of Ethiopia. Mayte Pérez Báez explains to us, the everyday life of Ángel Olaran and his everyday experiences.
In 2013, went to light our second book: "What can we do?" Tell us about the facts of Ángel Olaran, a missionary in northern Ethiopia. Josep Maria Jaumà, the author told that was a very special book to write, and the time he spend with Ángel Olaran was a great experience.
Both books have raised the Voice about the living conditions in Wukro, and the work that Ángel Olaran does.
Information dossier the book "What can we do?
Santiago Petschen Verdaguer
He is Doctor in Political Science; he has a degree in Philosophy and is Emeritus Professor of International Relations at the Complutense University of Madrid.
The book of which we are going to talk about, firstly, lead us to make known the aim which is behind this interesting work.
Having taken place in Wukro situated in the region of Tigray in northern Ethiopia a fruitful community development work, is essential to be exposed in order to be imitated in other underdeveloped countries, as well as to be taken as a model for all who are interested in the community development work.
In 1995 after a period of study and reflection, there came two white fathers, Ángel Olaran and José Luis Bandrés, who along with other partners and the cooperation of the inhabitants of the region, who currently are 35,000, in 16 years they achieved attainments that make up what may well be called a model project.
The literary style of the text is of high quality. Who commissioned the author to write the text knew very well why he was doing it. He was convinced that his request would be successful. The mastery of writing, both in form and content, is very accurate.
The author knows what are concision and detail, the proper handling of sensitivity and plasticity, as well as the special care in explaining in tempered manner certain ideological subjects. The writing is dense and all the space given to the author is well used among a large number of artistic photographs. There is no literary waste.
What an appropriate title. Knowing how much has been done, it ask, what can we do? There cannot be any better.
How nice are described in the text, the city, houses from inside and outside, rooms, facilities. With this inspired journey the author brings people to us to show us how much interesting they are: Rachel, Daniel, Letish, Ngesti, Rosa, the mother, the Grandma, and so on. All of them have been known by the author before telling us what they are like. He conveys to us the people's everyday lives, wrapped in their own work and he sends us a message of optimism owing to the achievement of the community development in so human and familiar manner.
The educational aspect
One of the key values that Angel Olaran, the community leader of Wukro, strives to instill is education
All children are in school. In addition, part of them goes to the parish workshops of cutting, embroidery, drawing, work in wood and iron. Orphans go to do their homework to the mission where they must show their marks and their workbooks. They make sure that primary school children speak English fluently. They are taught not to neglect in cleaning, to speak in public, to irrigate trees. Children learn not to accept gifts in order not to become beggars. They are urged to make things right down to the smallest detail. Education should be personalized and open to dialogue.
Within this educational aspect there is also paid attention to those who need tutoring, which it is granted in the Office of Social Affairs. This is aimed at those students who, in order not to be separated from their peers, need more dedication and parallel action, which cannot be usually offered by their teachers.
In the Agricultural School, every morning, Ángel organizes the Morning Circle. It lasts for five minutes. In it he speaks to the students about local and international issues, giving a thoughtful explanation of them.
The Technical aspect
Technical factors should be essentials on a community development project. This is what happens in Wukro, and its hub is the School of Agriculture. It has university level and is open to about two thousand farmers in the area. It has model orchards to be an example for the peasants. It fosters the drop wise with pumped water. They experiment with herbs which retain moisture, and they trench the land in order to collect rainwater to obtain aquifers in the valley.
With the work of 600 workers they have been able to bring the stored water from torrential summer rains to the bottom of the valley, and achieve the production of good grass for cattle. In this way they have a new earth that has lots of wells and reservoirs. The water pumps that are used are driven by pedal power just like sewing machines. The school also backed the repair work on a canal 11 kilometers long. The technique also reaches to livestock.
The social aspect
In such a poor country, people who need special attention in their basic needs, who sometimes reaches misery, they are a large number: orphans, malnourished, abandoned elderly, AIDS patients, unemployed, and so on. To help as many as possible of those thousands of people, the Office of Social Services was created. This Office is not directly directed by Olaran but depends on the Bishopric of Adigrat. It is an essential part of the organization of whole of the activities of the Mission. It faces enormous needs. Among other things, this office provides microloans of 5,000 birr (200 euro) that the Mission provides on loan and must be returned little by little each month without interest. Thanks to these microloans it has been possible to set up small shops or stalls, install poultry or buy sewing machines.
Foreign relations
Throughout the entire book various institutions are cited, which come to the mission from different parts of the world, usually from many kilometers away. As an example, we find overseas voluntary workers coming from different countries including a group of Germans. Among the NGO we find: "Manos Unidas"; one called "Red Deporte y Cooperación" where highlights a Colombian girl; and the Spanish NGO "Lleida Solidària" focused in construction; A counselor of the Basque Government; The Generalitat de Catalunya. And displayed prominently the "Centre d'Iniciatives Solidaries", which has its headquarters in Mollerussa (Lleida).
As we can see, they all work in their tasks independently but coordinated. Apparently, in such a plural world where there are so many specialties and where there are so many organizations that wish to cooperate with a little, this is the way to do it well. One part is from one place. Another part is from another place. In such plural action, however, it is absolutely essential the coordinator figure. And now, let's talk about this leader.
The leadership
Let us leave by the end talk about leadership. The leader is certainly the most important factor in any community development project. And in this case it is very clear. There is a leader who is a reference for all partial objectives. This leader is Ángel Olaran. If this project, that we have called pilot or model, wants to be imitated elsewhere, in the humble opinion of this writer, the first thing you have to do is find a proper leader. In these causes the leader must have some specific qualities. In the book they refer to them as follows: "figures and work have to match to the last detail. If at any time it is discovered that it does not happen, then there is no leader". We can find quotations like this elsewhere in the book. For example:" what matters is to fulfill projects. "Or "I only care about the solutions".
The success of the leadership provided in Wukro lies in the combination of these two factors: educational and technical. The technical aspect entails an economic improvement (which is essential) which have an effect on education. Neither of the two factors may fail. Only the head of a good leader can make a proper coordination between economy and learning. This is the way to achieve a promising development. The way he manages that the City Council mobilizes hundreds of volunteers for a common agricultural work is a clear example of such leadership.
Due to the great importance of the leader in these kinds of projects, the authors of the book dedicated his last chapter to Ángel Olaran. He and his work carried out were which captivated an entrepreneur, Angel Pujol, who, after retiring, wanted to do some effective action for some project that had to be worth it to support. It was then when he found the Olaran's project in the Horn of Africa which excited him. This is the proof of the force that transmits its leader. Therefore, one of the great merits that has this book is that embodies all the work of the Mission of Wukro – what we have called pilot or model project – in Ángel Olaran. When there is embodiment, the effect you accomplish with the publication is without doubt more impressive. When you give a face to a project which is a result of multiple actions, then it is easier to know where you are going and to assimilate some goals in which are more attractive to participate.
In order to complete the ideological features of leadership, we will link with how much gives us the prologue written by Arcadi Oliveres, another of the great strengths of the book. He talks about cautions when he explains the third form of cooperation, which can only be overcome by a leadership the more powerful the best: which must be planner, that unifies aids, tenacious appraiser and enormously cautious with the western neoliberal capitalist system. This is something that can only be partially contained with a rigorous, directional and energetic methodology.
Finally
Today, our Foundation, CIS Ángel Olaran continues giving full support to the Basque missionary and works hard to raise funds in order to ensure the education and health of children under Ángel Olaran protection.
Regularly activities and events are made to raise awareness of issues relating to cooperation with Ethiopia.
Some of the activities to raise funds and be able to continue helping the Ángel Olaran are motorbike rallies, Athletic marathons, solidarity dinners, card games events, fashion shows, theatre performances, sports tournaments, etc. Every event is done to raise funds and to sensibilise about the disadvantages of the third world.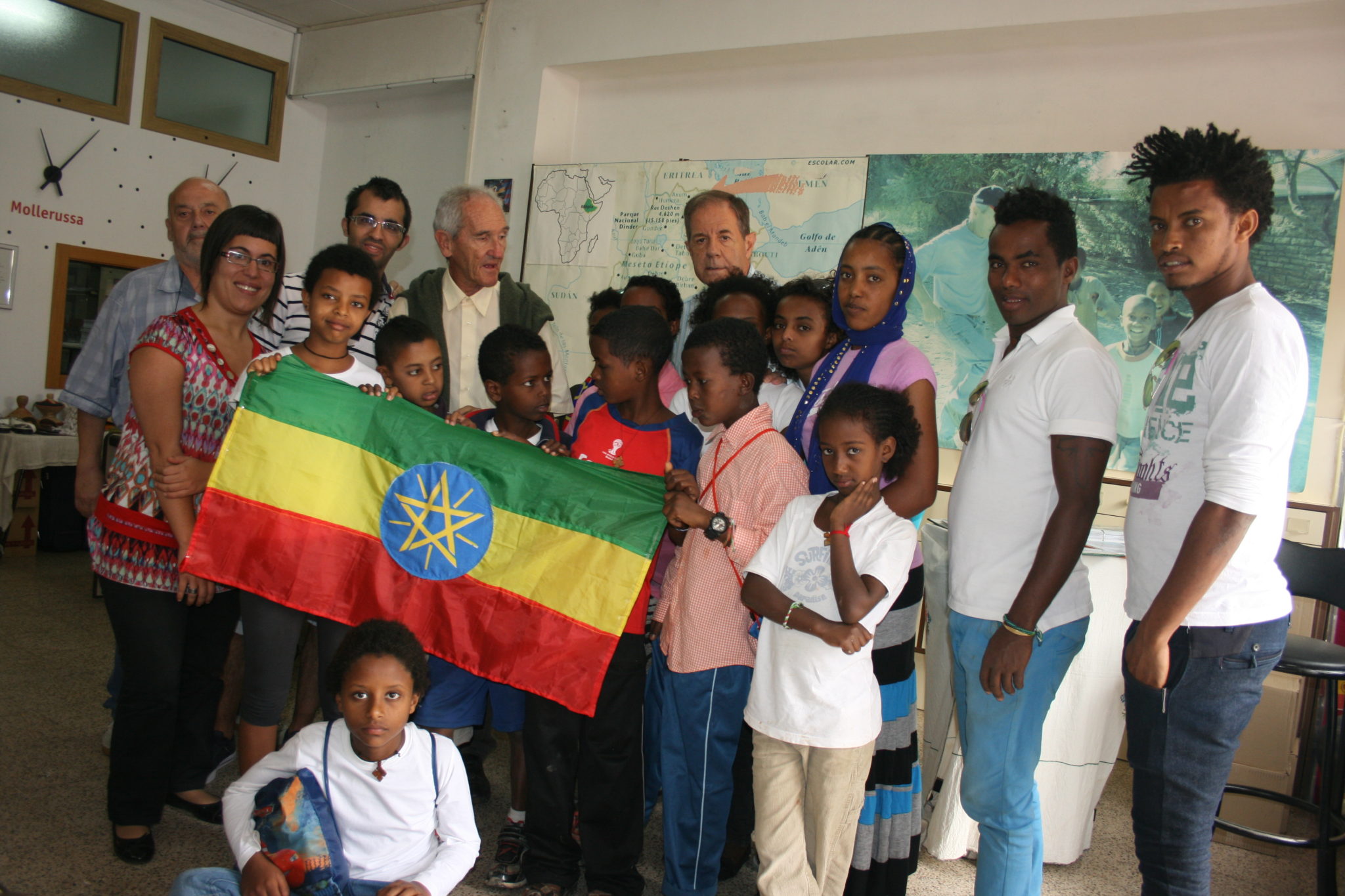 To get in touch
To have more information about our Foundation and the work we do, please follow us on our social networks and also, if you want, you can become a member o a volunteer in our organization.
Our address is:
Av. del Canal, 7
Tel. (00 34) 973 601 097
25230 MOLLERUSSA (Lleida)
If you are still in doubt, o simply would like to tell us something, you can send us an email to one of the following addres:
Donations
If you would like to kindly help us in any of our projects or make a donation, please note that the Private Foundation Centre d'Initiatives Solidàries Ángel Olaran, is included among the entities benefiting from patronage according to the provisions Act 49/2002 of 23 December on the taxation of non-profit entities and tax incentives for patronage.
You can either donate straight through our web or use our bank account.
Our banking details are as follow:
CODE SWIFT: BSCHESMM     IBAN: ES8300491886742010703392
Our Foundation will issue an annual certificate with the annual total donation, which under the Charity Act. Ley -49/2002 you will be able to deduct a 30 % of the donation if you donated under a civil person, or 35 % deduction of the "Impuesto de Sociedades" in case of "Personas Jurídicas". You will always be able to make the deduction, if you comply with the conditions.
Last but not least, we want to thank you for the time you shared with us reading this document, and we would like to assure you that we will continue as hard as we did until now, with all our strength and hope to continue fighting for a better world.